Ahoyhoy there, I hope you are well.
I have had a very different sort of day today. After waking up and having breakfast I was wisked off by the ´tourist police´in a dinky white Renault van where my statement was taken by a kindly and honestly hansome English speaking police officer and then inputed into an ancient computer by an non-English speaking very top heavy lady. All of this resulted in the issuing of a crime number, much the same as at home, so I can hopefully now get a new passport. Sam tells me that the next opening of the British Embassy in Buenos Aires is Wednesday morning and I will probably have to wait 4-6 weeks for a replacement. ARRRGH! If this is so then I will probably store Sir Humphrey in BA, fly home, work until my passport is replaced including the Venezuelan visa (prob 4 weeks) and then fly straight back and finish the trip. I will not be moved in any way from my mission to complete the adventure, all of it or as close to as is possible (roads in Guyana sometimes washed out for weeks apparently). This is not a failure just a pause as I just cannot afford 4-6 weeks twidling my thumbs in Buenos Aires as all that I have still to see in Argentina is on the rest of my route anyway. Does that sound reasonable? Maybe the Embassy will have a different story for mr but until then this is the tentative plan.
So what have I been doing with myself. Well on returning from the curious brick bungalow of the tourist police I endeavoured to remember what had happened to me over the last few days as anyone who knows me will tell you and the blogs below show is no easy task. Oddly the result looked like something from the opening credits of Se7en.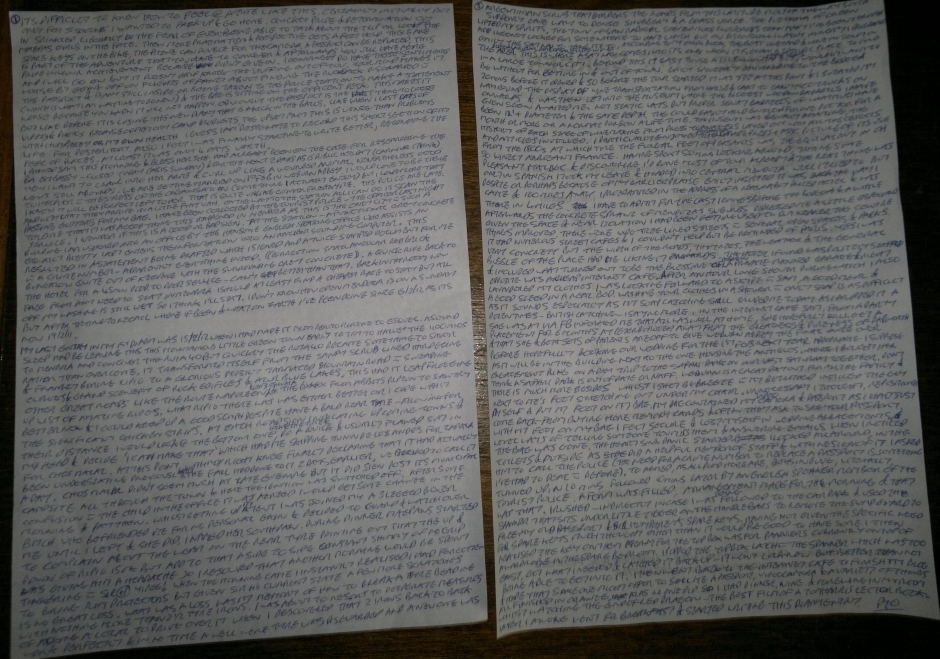 I then had a mooch around. Mendoza is a very different place on a Sunday with only restaurants open but still lovely (despite the opportunistic crime). This is the view from my balcony. Its almost Parsien here. I like it very much.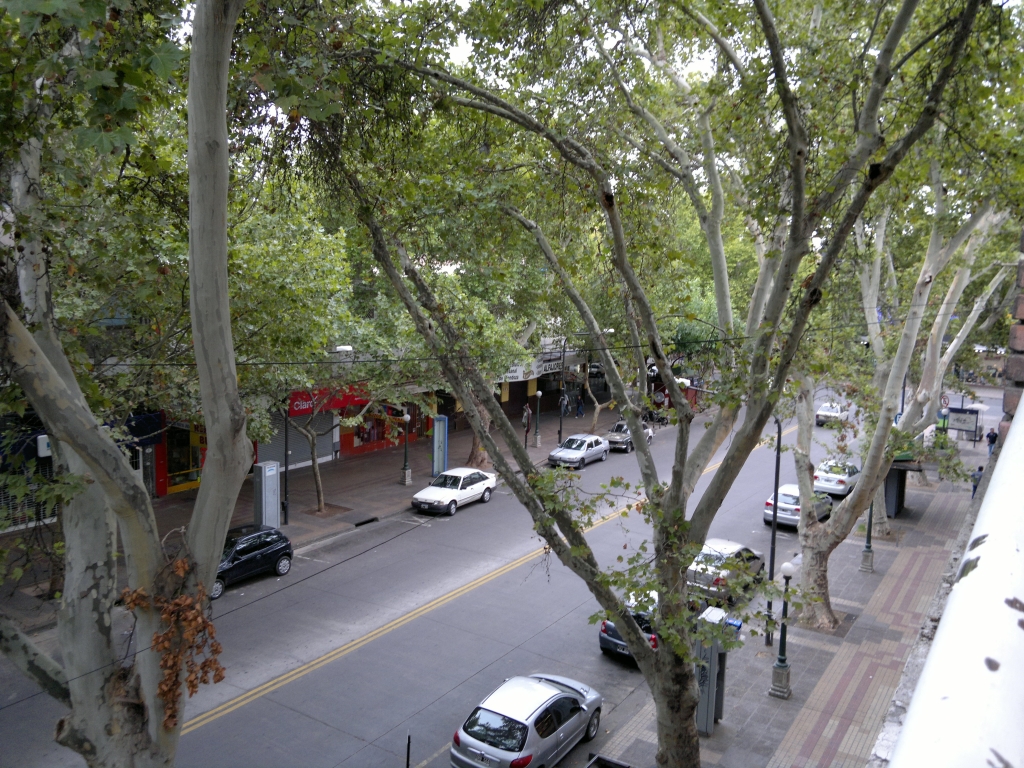 I had a very fattening lunch with wine and then strolled pleasantly unengaged brainwise to the Modern Art Museum in the middle of a park full of an amazing variety of trees.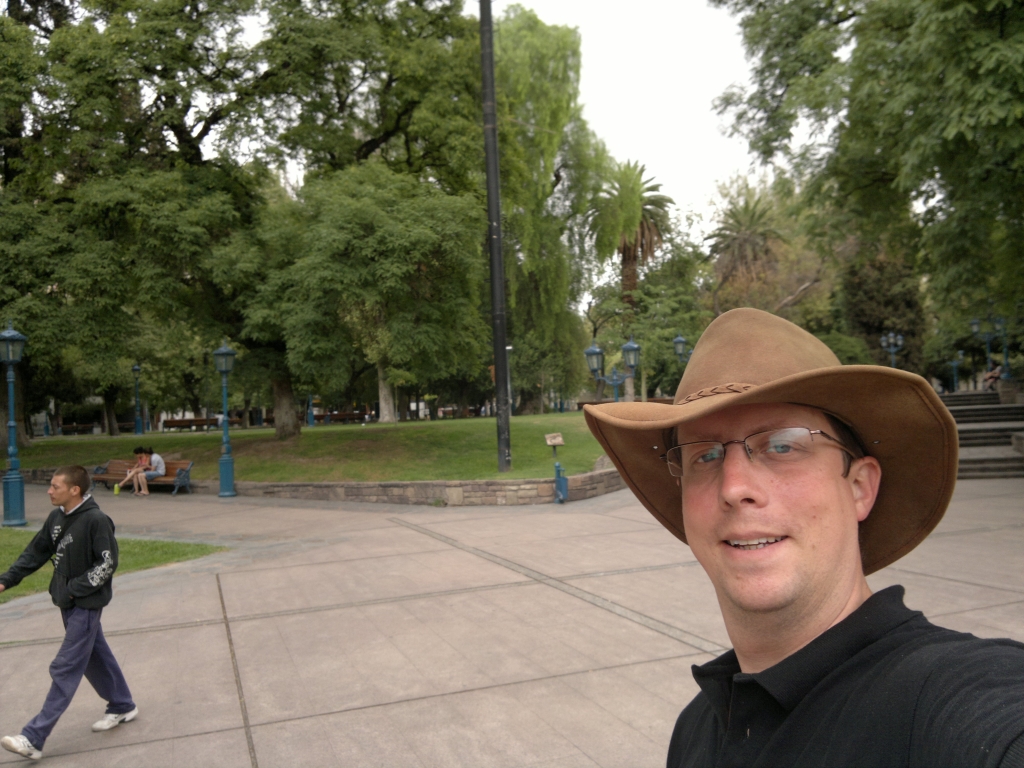 The modern art turned out to be an exhibition of one bloke´s photos, mostly of nature scenes, each one with a naked girl badly photoshopped into it. Very odd. The mix was, nevertheless, very modern arty i.e. a combination of the alomst good with with bloody terrible. What do you think? I almost like the jelly fish one. Alomst.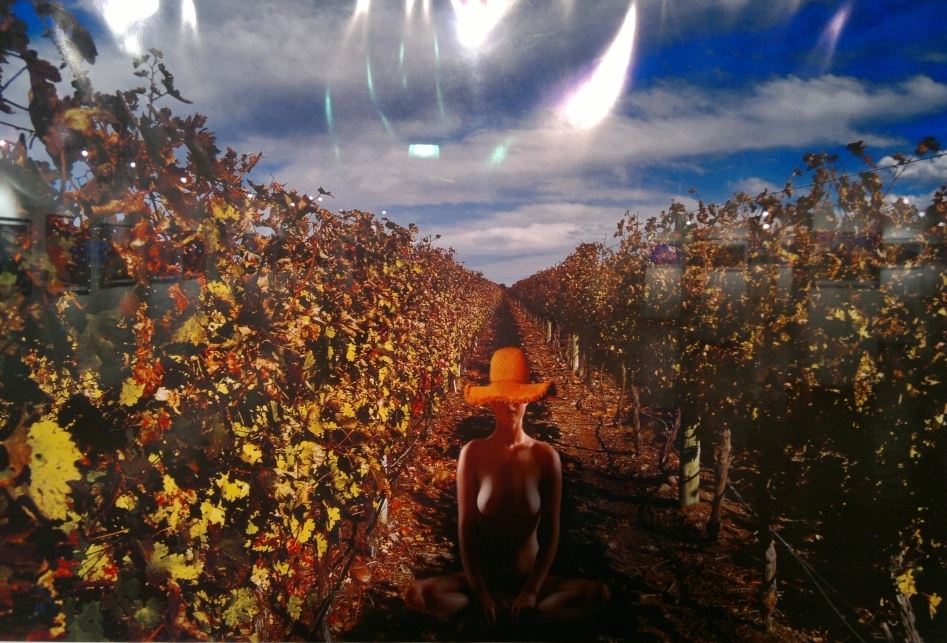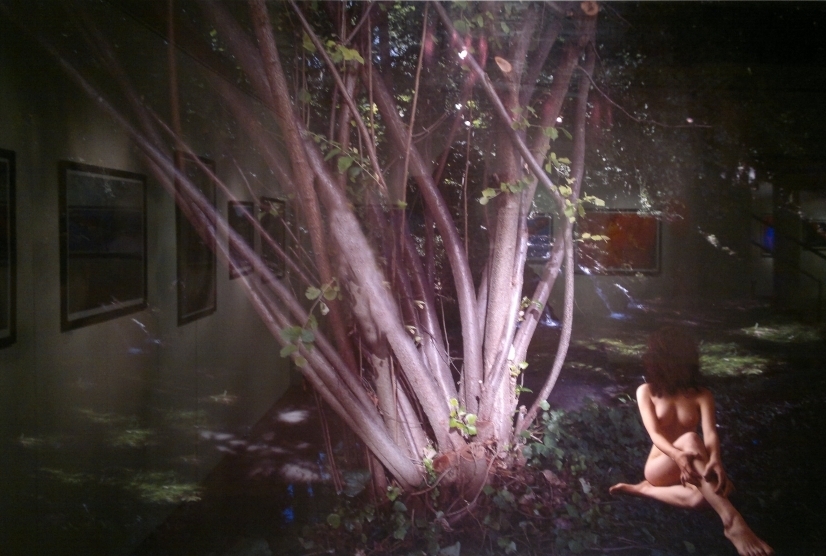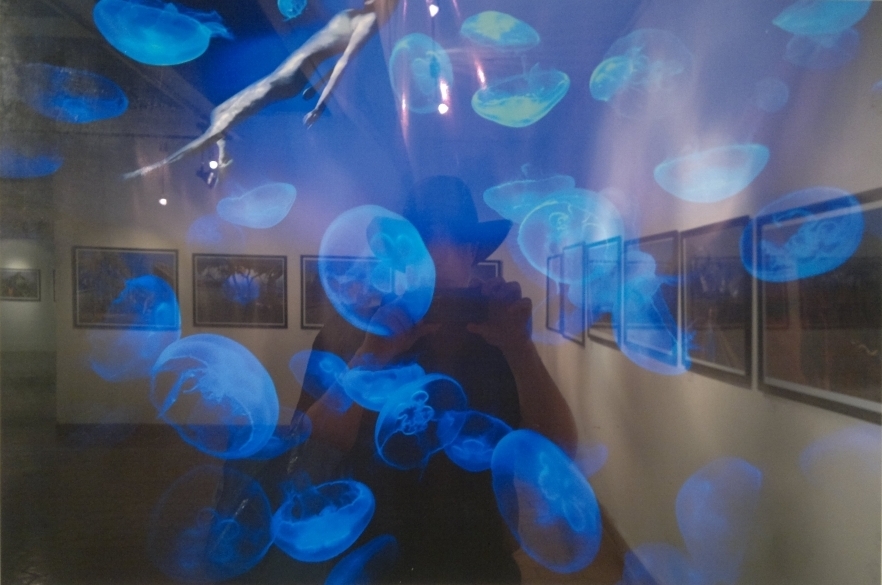 A further mooch finds me back here at internet crime central. I still harbour a slight hope that some grubby teen will offer to sell me my stuff back. I also fantisize about gouging out an eye, making him swallow his own balls and then hanging him with his own intestines but I guess we all have our little daydreams to brighten the gloom.
I head off for Buenos Aires tomorrow and hope to get there is two easy going days; I could do it one but like today - I have nothing else to do!
TTFN peeps & speak soon,
Tigger