Ahoyhoy,
Home is where the heart is I therefore know I am truely home. I am soo happy. This is a picture of a content Tigger: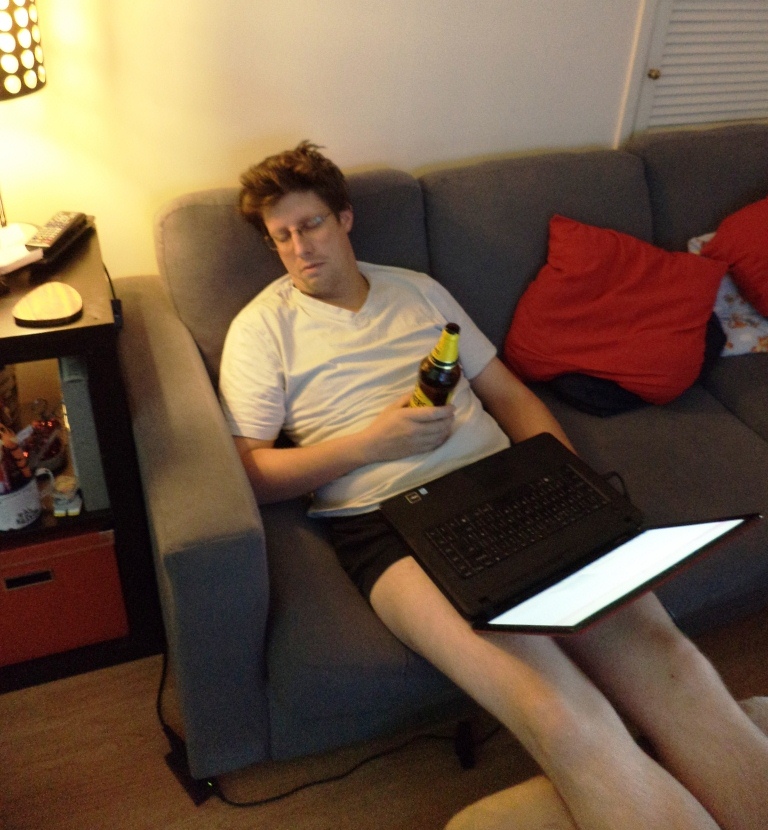 This morning, having slept for twelve hours straight, the appreciation and realisation of many beauties dawned on me: Sam, snuggling, family, sofa, disciplined driving, 56" TV, tea, cider, bacon, central heating, a shower with constant hot water, Tempur matress, duvet, no crowing cockrels, clean toilet that flushes soft bog paper, booking a restaurant for Sunday lunch, hearing English, BBC news and Radio 4.
I have the custom forms for Sit Humphrey so I hope we can be reunited Monday or Tuesday.
TTFN,
Contentius Tiggerius