Ahoyhoy,
Anyone still there reading this? If you are then I can tell you today has been successful so far. I rode Sir Humphrey to the cargo terminal at the airport. Kinda a big room, could easily hide the Ark of the Covenant in here.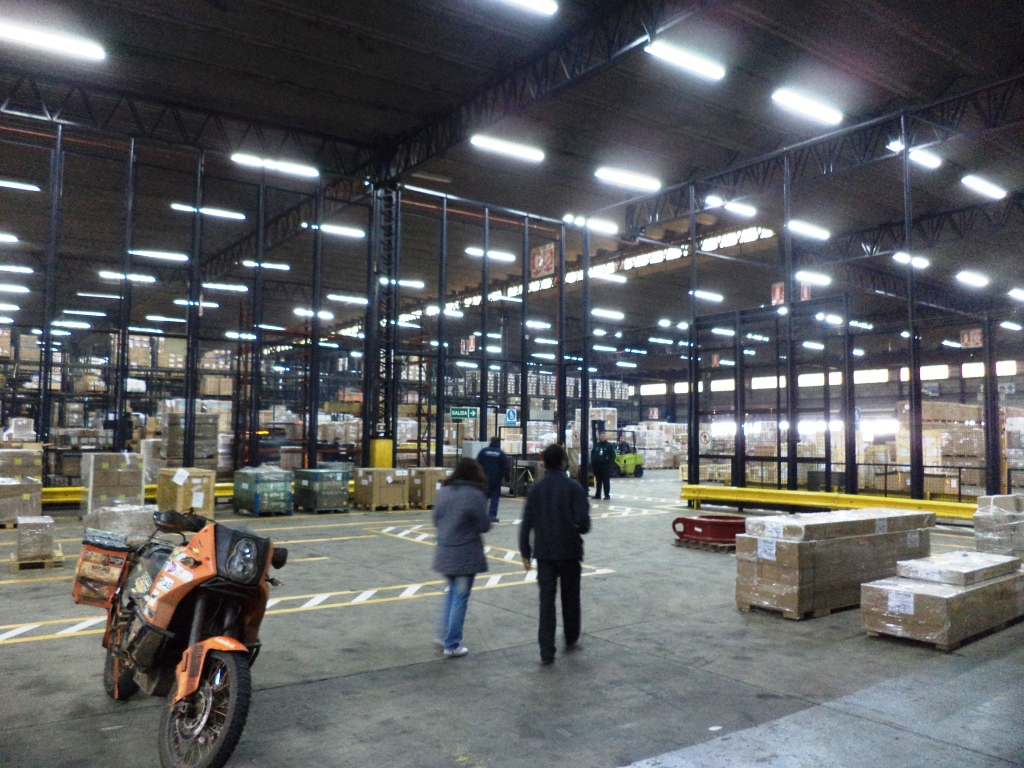 To keep costs down I removed Sir Humphrey´s windscreen, wing mirror, luggage and front wheel after disconecting the battery. I had already run him low on fuel.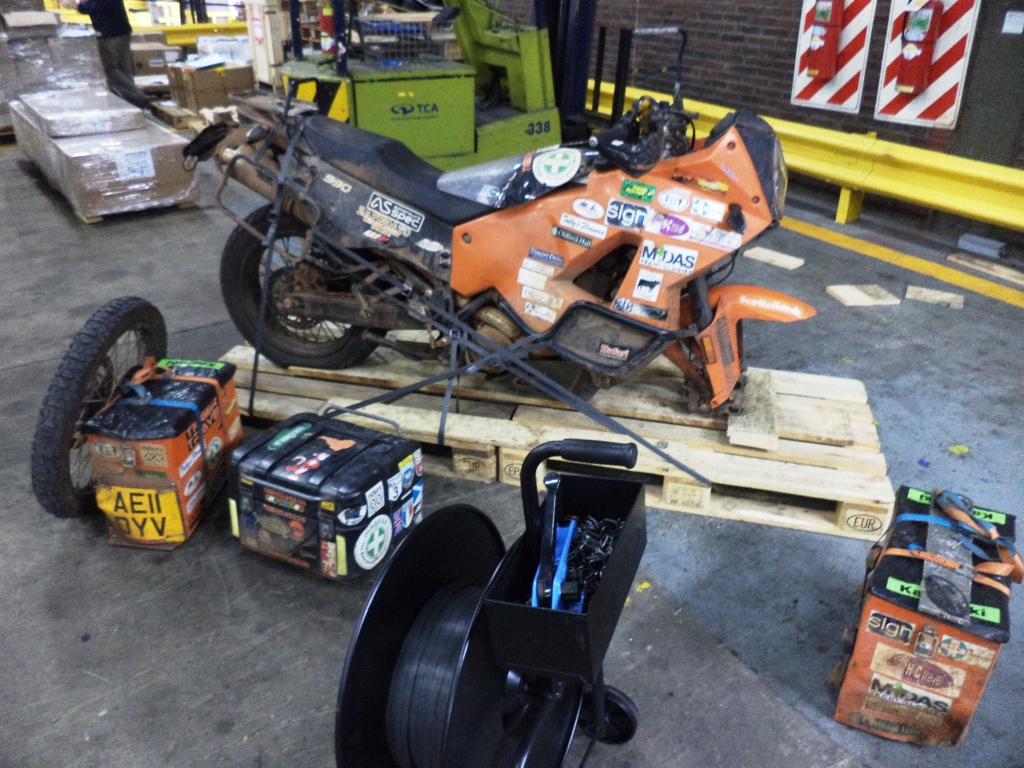 I wasn´t sad to him like this at all but excited that we were another step closer to pulling into MAGPAS at the BP petrol station in St. Neots and being officially finished.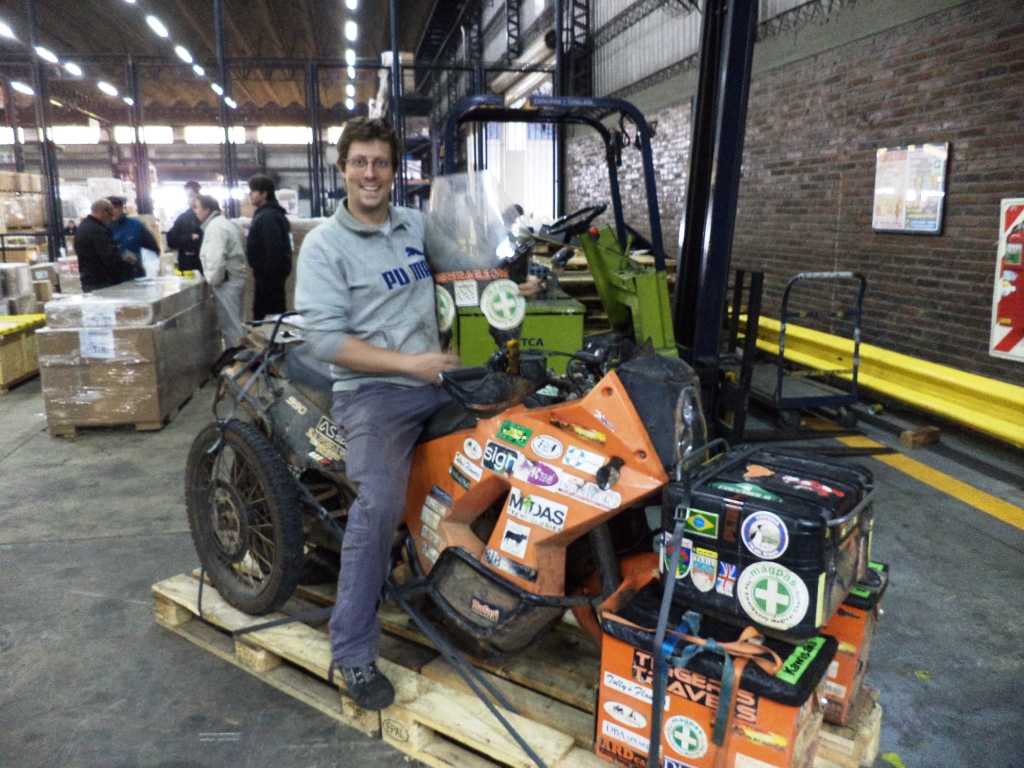 Sir Humphrey shrink wrapped. Is that to keep him fresh? Sound like being molested by a psychiatrist to me.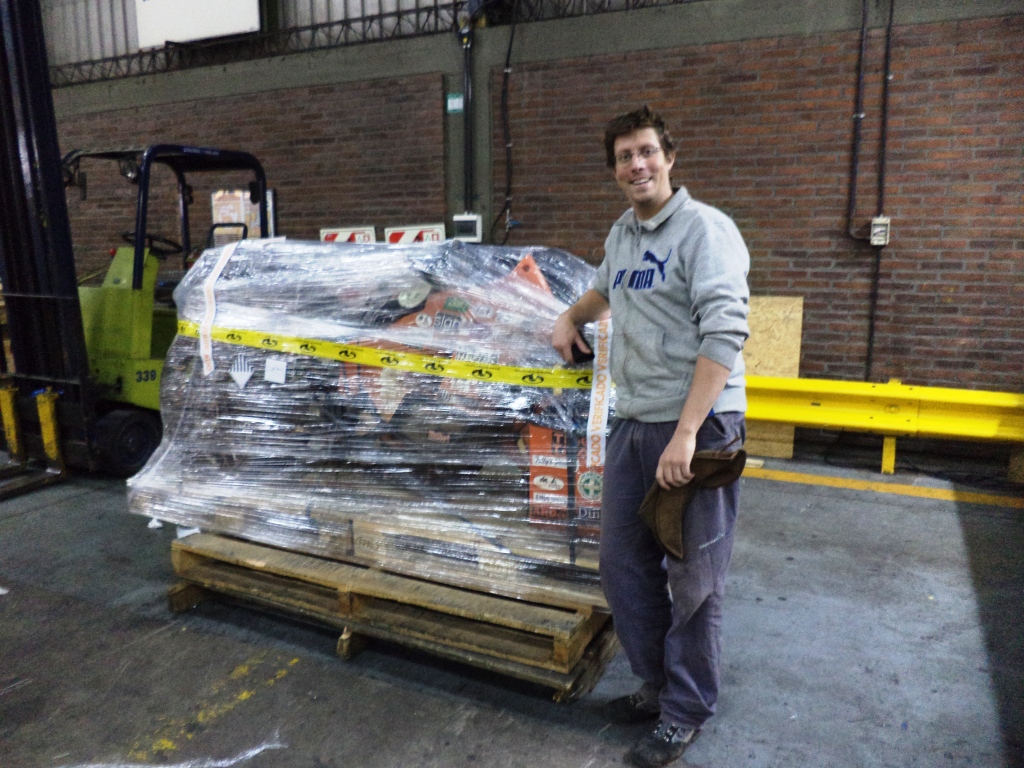 So this is step one done. I´ve got almost enough money to pay for his flight tomorrow out of the cash machines (step 2). The final step is flying myself home and, fingers crossed, I´ll start this Friday.
I would like to say that I am honoured by the kind comments appended to my prev blog.
TTFN,
Terminused Tigger